IRS Support in West Palm Beach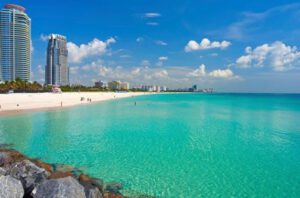 Home to a stunning waterfront, multiple entertainment venues and beautiful historic neighborhoods, West Palm Beach is a city that's easy to love – but there's even more to West Palm Beach than its sandy beaches, soaring palm trees and warm sunshine. As those who live in the Sunshine State know, Florida also offers its residents another huge benefit: the added advantage of no personal income tax. Living here, you enjoy relatively low overall taxes as well as a stunning climate and local attractions. But while lower taxes may sound like a dream come true, Florida residents are not free from potential IRS problems.
Avoid Penalties & Garnished Wages
The fact is tax paperwork is notoriously complicated and hard to understand. If you don't properly address corporate and federal taxes, even an honest mistake can turn into a life-altering problem – one that can lead to serious consequences. So how do you avoid incurring costly penalties, garnished wages, and even seized property? You need an experienced West Palm Beach tax attorney such as Steven Klitzner. At Florida Tax Solvers, we've dedicated our practice to assisting with various sorts of IRS tax problems so we can help people like you find freedom from tax complications and their repercussions. Come to us, and we can walk you through paperwork, help you understand confusing language, and show you exactly what options you have when it comes to IRS tax issues. Don't let IRS tax debts put a damper on your lifestyle! We're here to help you negotiate with the IRS and find freedom in your life again! We also can serve as your legal representation through valid Power of Attorney – so you can rest easy knowing your situation is in good hands.
If you live in West Palm Beach Florida and you are having tax problems with the IRS or, you need assistant with your taxes, please give us a call today!
How Steven Klitzner Can Benefit You
To learn more about Florida Tax Solvers and the different tax services we offer, or to schedule a free face-to-face consultation with a West Palm Beach tax attorney, contact Steven Klitzner today. The IRS is a formidable force with a great deal of power; you don't have to handle your tax problems alone.
West Palm Beach Tax Problem Resolution Services
At Florida Tax Solvers, Steven Klitzner provides assistance in the following areas:
Stop unrealistic and unbearable monthly payments